50 years of Heimtextil gave reason to celebrate this event in style, since the sector is facing major challenges: In addition to digital transformation and Industry 4.0 and e-commerce, the economy is also weakening. Fundamental changes in manufacturing and processing and industry consolidation are just a few of the keywords that are having a particular impact on the market for home textiles. From Sabine Slaughter
Above all this, sustainability, traceability and environmental friendliness are of paramount importance to consumers. It is clear that the industry must and wants to break new ground here too. Messe Frankfurt, as the organiser, has also reissued the Green Directory, another anniversary event. In the "Green Village" area, for example, visitors were able to see not only renowned certifiers and sealers but also the new German government textile seal "Grüner Knopf". Numerous companies, especially from Portugal and Pakistan, presented projects, solutions and products on the subject of sustainability.
The Trend Spaces became a sustainable show with a material manifesto: the aim was to achieve a minimum ecological footprint through intelligent material selection. Where possible, alternative, sustainable materials were used in the show. The design concept "Where I Belong" was implemented by Stijistituuts Amsterdam. A library of future materials gave visitors an impression of the nature and production methods of innovative materials. In particular, the focus was on recycled fabrics and living textiles. For the so-called hospitality sector, i.e. hotels, buildings, but also shops, a textile material library with 64 selected and high-quality productions was categorised according to functional properties.

"Together with our designers, we have set ourselves the goal of creating a sustainable show and have adopted a material manifesto for this purpose. With an intelligent choice of materials, the aim was to achieve a minimal ecological footprint. In other words, alternative, sustainable materials were used wherever possible", explains Olaf Schmidt, Vice President Textiles & Textile Technologies of Messe Frankfurt. "Heimtextil thus invites visitors to a design show that not only talks about sustainability but also exemplifies it and, thanks to this approach and its reputation, is unrivalled worldwide".
The United Nations Office for Partnerships was also represented at Heimtextil for the first time and provided information about the Sustainable Development Goals. Together with Messe Frankfurt and the Conscious Fashion Campaign, various campaigns are being prepared.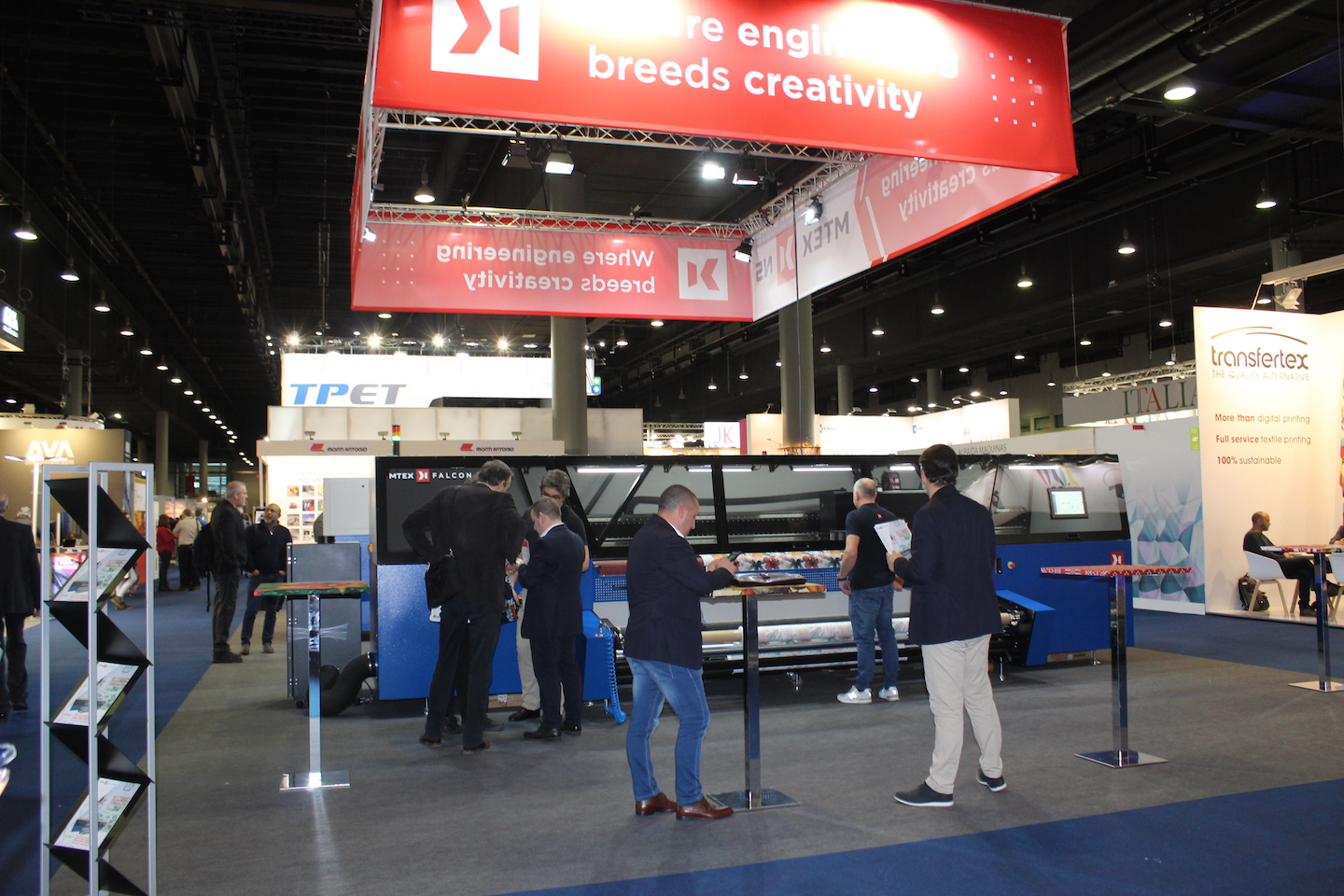 Detlef Braun, Member of the Board of Management of Messe Frankfurt, explained: "Besides digitalisation, the subject of sustainability is currently having a major impact on the global textile industry. With its worldwide textile events under the umbrella of the Texpertise Network, Messe Frankfurt is the global market leader and has been following this development for over ten years. It is therefore only logical to actively integrate the Sustainable Development Goals into our worldwide textile events and thus raise awareness for more sustainability in the textile industry".
3874/5000
Everything is put to the test
The consumer now attaches great importance to sustainability. For this reason, no company can avoid environmentally friendly materials and production processes. Gone are the days of plastic packaging, it is all about certified materials. He wants to know where the materials come from, where and how they are processed and which transport routes they have taken before he purchases them. This requires, among other things, traceability, a topic that has been in the air for years, but now has to be tackled increasingly by companies and the implementation of which is still in its infancy in many companies. In addition, it means investments in no small amount and digitization, whereby the procurement, manufacturing and transport processes are also under scrutiny and have to be redefined. Not a small task.
Another topic in this context is the recyclability of the materials and the rather fast-paced time of trends. Not only in the clothing industry, but also in the home textiles, in the hospitality area, the order cycles are getting shorter, individualization, corporate design up to edition one, as well as exceptional products play a major role. Everyone wants to stand out from the others. This applies to private and business customers and requires corresponding products and product lines as well as their entire process chain. A great challenge for companies if this whole thing should also be as sustainable as possible.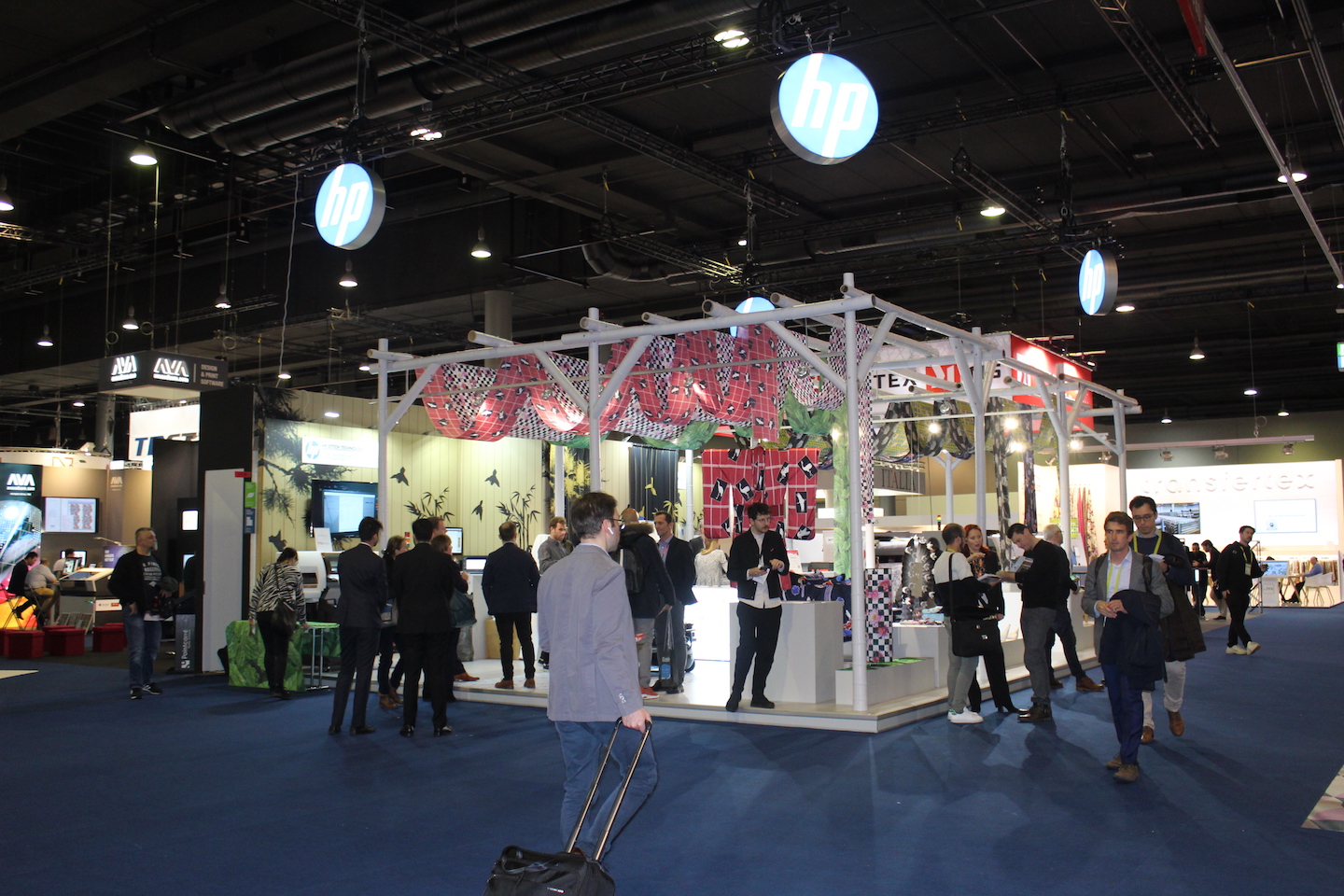 Sustainable textile printing with stitch
HP brought its water-based and latex printers to Heimtextil. So the HP Stitch S500 and the HP Latex 570 could be seen. These were used to print fabrics and materials for interior decoration. Not only the printing demonstrations but also the substrates were closely examined by the visitors. There was also designer Gino Anthonisse on the stand who designed many of the pieces on display.
Textile printing with pigmented ink
The MTEX ​​Falcon prints with pigmented ink and does not need to be washed out or evaporated after printing. In production mode, this digital textile printer can print 152 square meters per hour with 32 print heads and 720 print points per inch in eight colors on a print width of 3.2 meters. The solution with Konica Minolta print heads was the highlight at the manufacturer's stand. The MTEX ​​Eagle was also presented.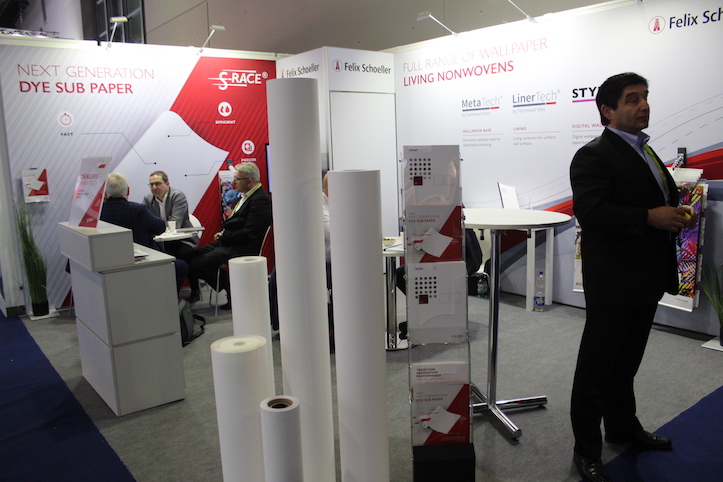 Pigment ink is the future
Itaca celebrated its 20th anniversary. The ink manufacturer has a wide range of pigmented inks on offer. The exhibited print examples refuted the still prevailing prejudice that pigmented inks cannot produce a luminous print image on textiles. Vibrant colors, exact reproduction and color fidelity are also created with pigmented inks. Significant water savings ensure sustainable pressure.
Transfer printing at Sublitex
Whether interior design, architecture, leather, sports goods or fashion: Sublitex prints everything. The company, which is active in transfer printing, presented outstanding examples of all types of printing. As a company of the Italian Miroglio Group, it was founded in 1976 and supplies customers in over 50 countries.
16 shades of gray at MS Italy
MS Italy presented the MS JP4 Evo which textiles can print at a speed of up to 260 square meters per hour with a print resolution of 600 x 600 printing dots per inch. The droplet sizes are between 4 and 72 picoliters, 16 shades of gray with up to eight colors can be created. The printing width of the textile printer of the Italian manufacturer, which was acquired by Dover Corporation in 2014, is between 180 and 320 centimeters.