The Swedish company is active worldwide and, in addition to individual printing, also offers the possibility of choosing many different designs and wallpaper patterns from a wealth of templates. Ordered online, the wallpapers arrive within a few days. Individuality and personality can be printed in this way.
Wallpapers are trendy. And not just since Gimmersta Wallpaper started offering them online. Founded in 1925, the company is run by Christofer and Irene Gimmersta in the third generation. In the course of time, Gimmersta Wallpaper has been awarded the title of purveyor to the court and the brand Sandberg Wallpaper is world-famous for sustainable, detailed wallpapers which were initially hand-drawn in their entirety.
In 2012, the brand Rebel Walls was added and with it the digital wallpaper production, although the heirs were already quite early with this then still new technology. These wallpapers are characterised by details and the extraordinary atmospheric environments that are created with them. The name says it all - be a rebel and claim your own space. The wallpapers should make it possible to be courageous and to make the world even more colourful and beautiful. Unusual drawn designs and four target groups in relation to the same ensure that everyone can find themselves here and realise themselves. In addition to a wide range of patterns and designs, Gimmersta also manufactures to order here and customers can upload and print their own designs.

The third brand - Happywall - offers designers a sales platform on which they can offer their wallpaper designs worldwide. There are over thirty thousand wallpaper designs to choose from, with no brand limits.
For production, the company uses two digital printing lines, each with a Xeikon CX500 in a different configuration, as well as a hybrid production line. Both Xeikon presses are equipped with unwinders, cutters and rewinders and are run in single-shift operation. At the busier periods twice a year, this is switched to one-and-a-half-shift operation. The split between hybrid and digital-only jobs is fifty-fifty.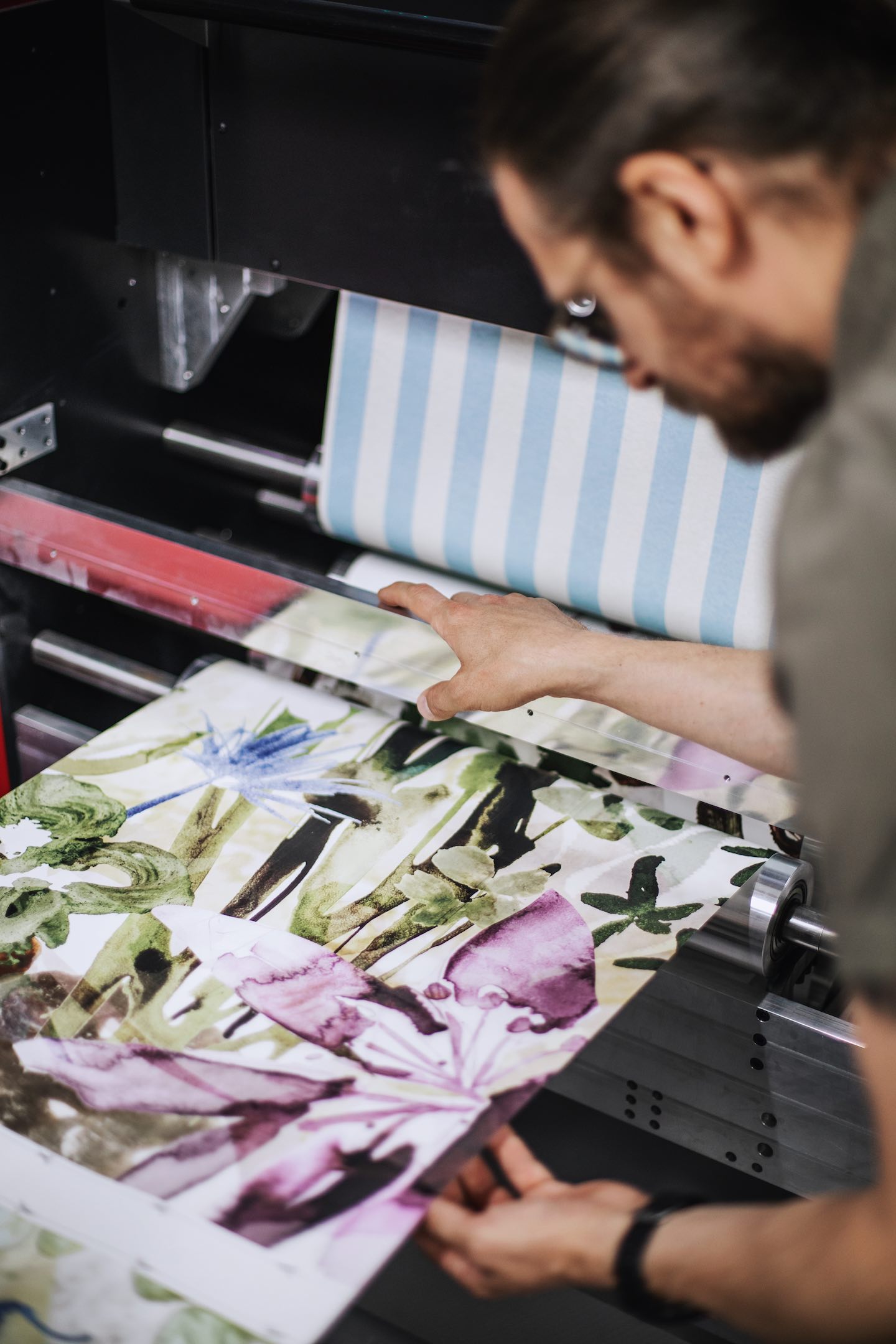 The robust industrial CX500 dry toner digital colour press has a maximum print width of 508 millimetres and can reach print speeds of up to 30 metres per minute with variable cut-off lengths. Print resolution is 1,200 dots per inch and the press is equipped with five colour stations.
"We outsourced our analogue production years ago and work with other companies here. Analogue printing was not profitable and flexible enough to meet our automation needs," explains Daniel Augustin, Business Development at Gimmersta Wallpaper AB. "Digital printing is much more flexible and fits into our production environment."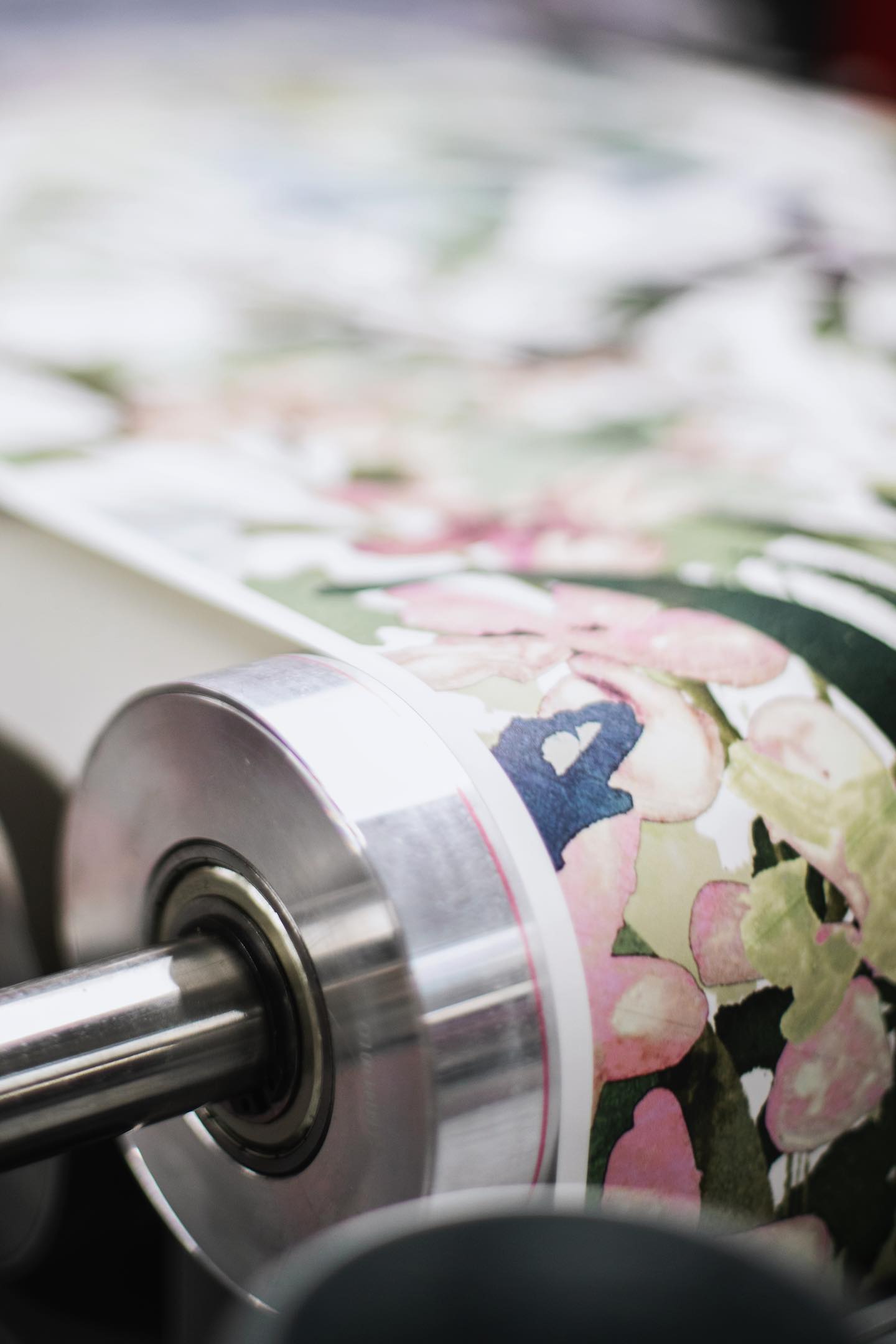 An extensive online portal ensures that customers can not only choose wallpaper samples, but also upload their own. Orders submitted by midnight are printed and shipped the next day. This means that customers usually have their wallpapers at home after two to three days, depending on the shipping option, explains Daniel Augustin.
Typical digital print orders would be for a run of 1.7 rolls (eight square metres), although larger orders are also produced digitally. Thirty per cent of the customers come from the domestic market, while seventy per cent are exported.
"Production in Europe is very expensive in terms of labour. For this reason, automation and integration are our priorities. This can only be realised efficiently with digital printing," says Daniel Augustin. "The Xeikon CX500s fit perfectly into our open architecture, which we created ourselves. Another aspect is the environmental friendliness of the toner, sustainability, no waste and the efficiency and effectiveness of the printing process. In addition, the toner is odourless and migration resistant. We only sell products whose safety and environmental friendliness is guaranteed."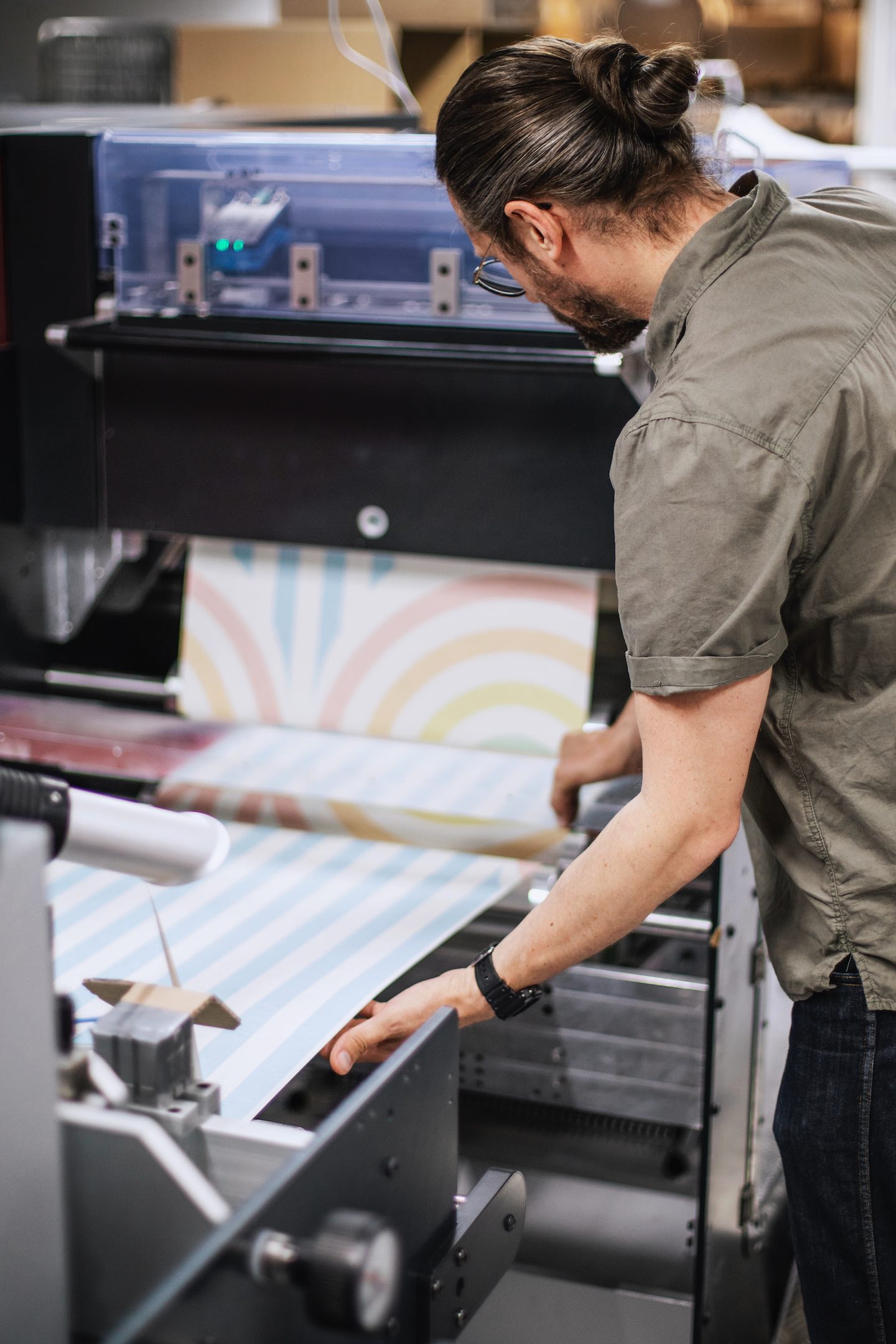 "We have invested a lot in our workflow. It is an open system with proprietary parts that we have programmed ourselves.
One of the main deciding factors for the Xeikon CX500 was the ability to integrate with our system," explains Daniel Augustin. "The entire production is done inline. This also applies to finishing. Our wallpapers are coated with water-based varnish so that they are washable. The individual rolls can be up to twenty square metres or forty metres long - but normally the rolls are 10 metres long. For logistics, we have our own system so that orders are fulfilled and shipped to the customer on the same day."
The MIS/ERP system that Gimmersta Wallpaper AB uses is a proprietary development that no one else uses.
According to Daniel Augustin, there are always possibilities open, especially in the area of finishing. The new metallic toners in gold and silver from Xeikon are therefore interesting. However, "if it is not a pure digital finishing process, then the advantage of digital printing and digital production is compromised." From there, any finishing technique the company uses has to fit inline with digital production, he said.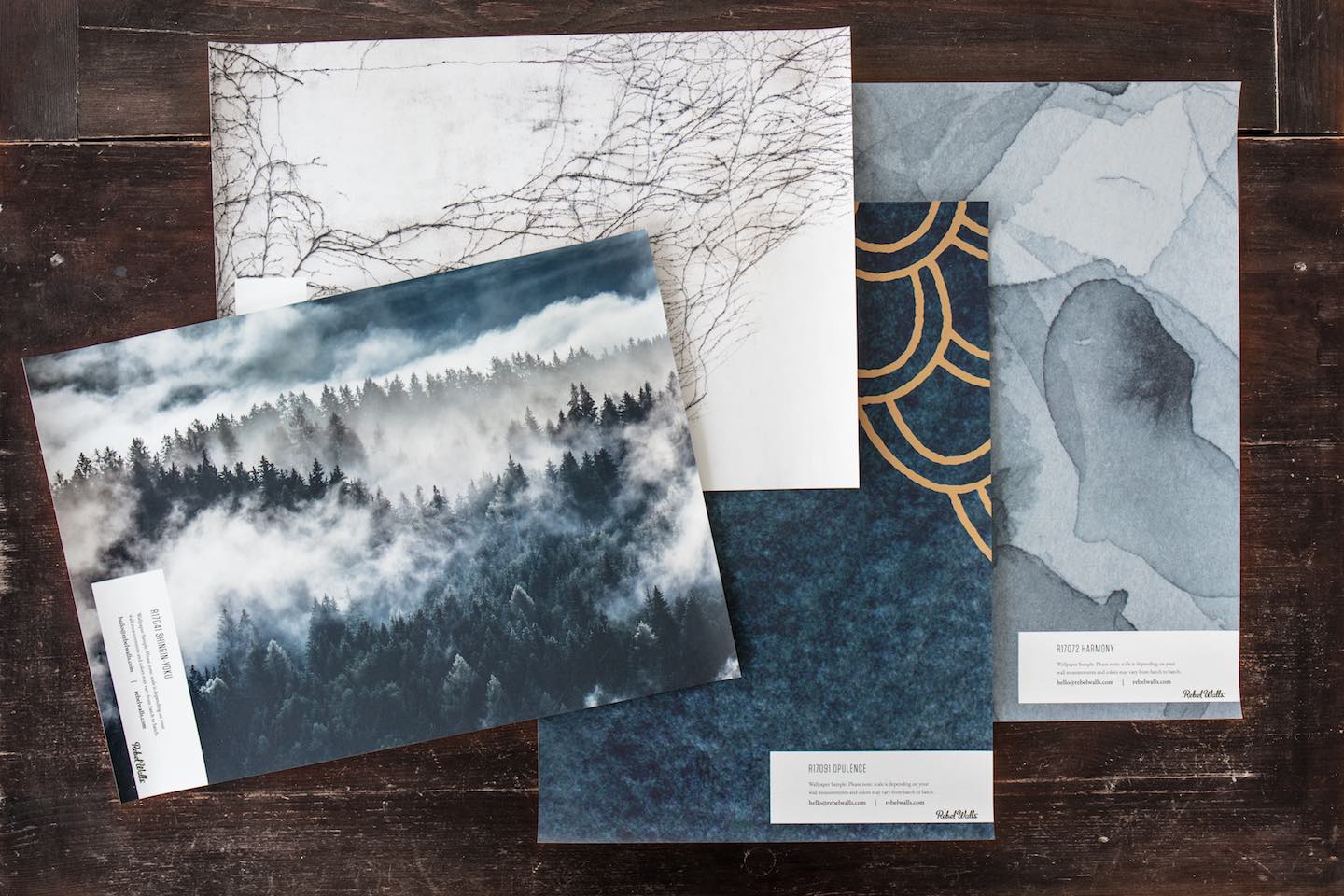 "Gimmersta Wallpaper AB has been a wallpaper factory from the beginning. Digital automated production was the next logical step in the company's development, as the analogue printing process poses limitations that are no longer contemporary in today's sales world," says Daniel Augustin. "New designs, customer designs, self-designs by customers can thus be printed quickly, ecologically and sustainably, efficiently and effectively."